Comprehensive Wedding Organization in Ibiza and Barcelona
OLGA ARCE WEDDING PLANNER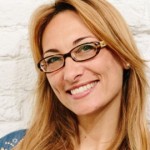 YOUR WEDDING IS UNIQUE
Olga Arce leads the team at Olga Arce Wedding Planning. She has over eleven years of experience and has helped more than a hundred couples. 
We all have our style, our likes, our ideas and our wishes. That's why it is vital to listen, decipher and profoundly understand what your wedding should look like.
It's all about focusing on each person, individually, as a whole. Because we all want to feel very special as though we are the essential part of a big plan.
As far as the ceremony you wish to have is concerned, Olga takes it very seriously when it comes time to analysing the true nature of your desires. Every detail is key and your wedding should be flawless.
She will make your
drea
m
come true
She is creative by nature and her wedding creations are unforgettable experiences carefully thought out to the very tiniest detail. Coordination and optimism are her main ingredients.
Her weddings are well known because of her great creativity, sophisticated design and style.
She admires people sharing life. Her role is to join in the decision-making process, showing the available options and organizing the event. Her main goal is to produce tailor-made weddings.
Her work is based entirely on the priorities of the couples she helps and their peace of mind. 
She is passionate about fashion, design and decoration. These are artistic principles that she uses to create the perfect atmosphere for each couple.
It is very important that couples know and feel that they lead their own wedding. Her main goal is to make dreams come true and bring ideas based on excitement and lots of love, to life.
"Being able to work providing happiness to people is a special privilege" – Olga Arce.
Facebook: OlgaArceWeddingPlanner
Twitter: @olgaarce
Instagram: olgaarce
Pinterest: olgaarce