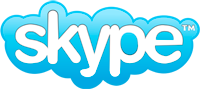 Online Wedding Planning
This online service has been created for couples who prefer organizing the whole wedding by themselves but still would like to have a bit of help from an expert who is devoted to her work.
Usually couples have already collected a lot of information, discussed how every aspect of their destination wedding should be and seeked for help from their family and friends. Our work and main goal is to help you organize your Ibiza wedding your Barcelona wedding or your World Wide preferred destination wedding and establish a starting point. Olga Arce is conscious that her advice could be essential for your wedding if you decided that you would like prepare it by yourself.
All your ideas must be placed in their most logical order for your wedding to go nice and smooth. Five guide sessions will likely be more than sufficient and it will be a perfect way to communicate. We know for certain that you will be getting the most out of it.
We will guide you through the whole process and we will give you the newest, freshest and most creative ideas.
In Just 5 Sessions
We will plan 5 videocalls to cover the following points:
The first conversation will be our main source of information to know what type of wedding you would like to have.
We will give you Tips for a good organization and answers to any questions you may have.
We will be Creating a plan and a strategy so accurate that you will be able work on it later on.
We will be Helping you to get the most of your budget. We will stick to it.
We will be Defining the design and decoration based on your preferences, taste and personality.
We will be Reviewing a list of providers for you to have an idea of the amount of people you will need to get in touch with.
We will be Offering the most creative ideas and the latest trends so you will be able to satisfactorily surprise all your guests.
Session time and price
It will take us about 10 hours to work on the points mentioned above. We will arrange videocalls when it is most convenient for you and each session will last an average of 2 hours.
The total price for this practical service is 675 euros+VAT.
We look forward to meeting you really soon in order to make you live one of the happiest days of your life!
Olga Arce Wedding Planning Team
¿Would you like to receive more information about the Online Wedding Planning Service?